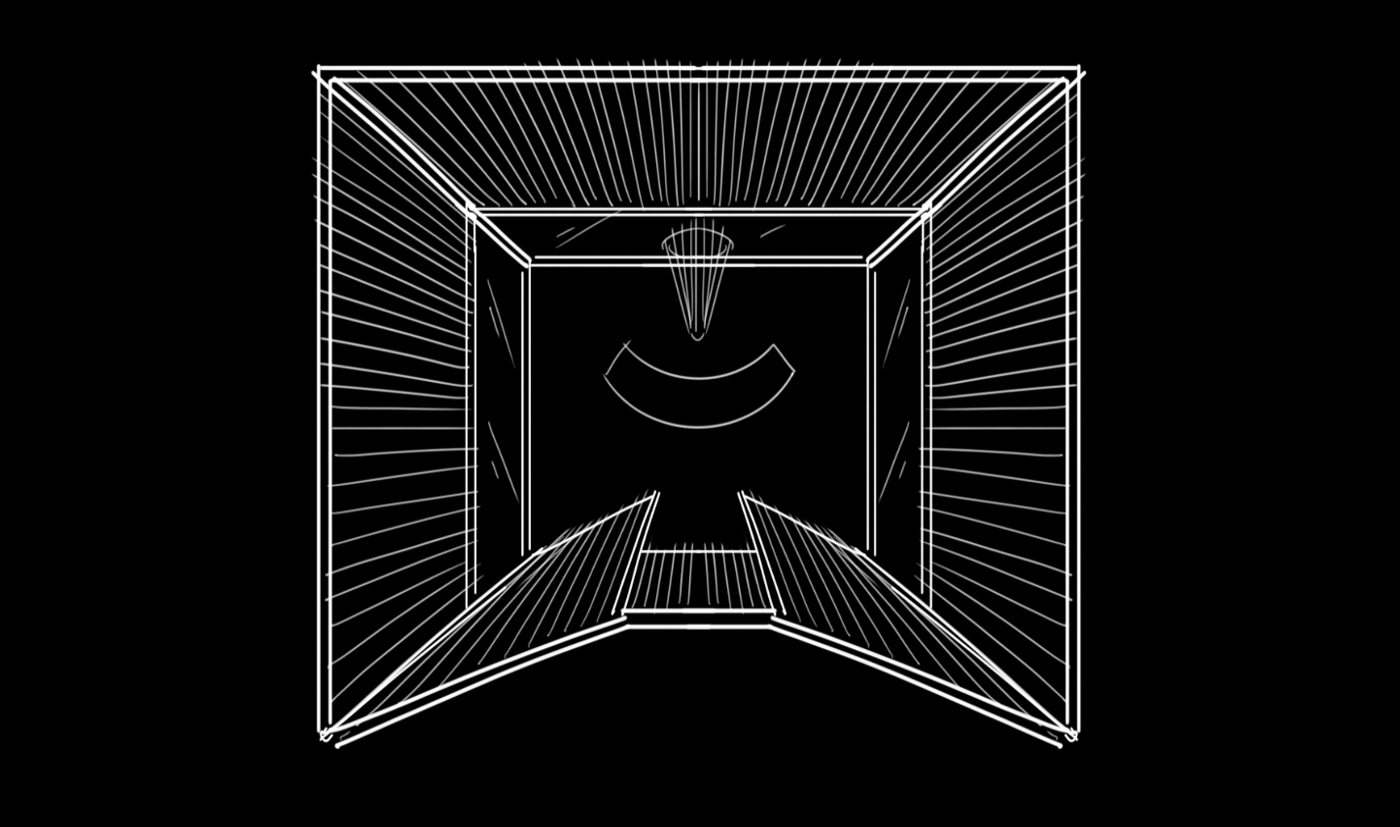 Dow House
Construyendo Mejor
Inspired by the trace lines of black and white modern building sketches, this studio apartment life-size model showcases every Dow technology developed to improve construction techniques in social housing. A display of 40+ different products portrayed as art gallery pieces with their respective caption, tops with an upward string installation where more than 2,500 meters of elastic cords were tensioned up to 5 meters, playing and connecting with the concepts of translucency, functionality and verticality.  
Exhibit Design: Pentágono Estudio + Ivanka Alonso
Construction: Lenom Posh Branding
Visual Arts: Pentágono Estudio
Location: Expo Cihac, Mexico City.
Year: 2016
Pictures: Pentágono Estudio
----------
Dow House
Construyendo Mejor
Inspirado por bocetos blanco y negro de edificios modernos, este modelo de departamento a escala real muestra cada tecnología que Dow ha desarrollado para mejorar técnicas de construcción dentro de la categoría de vivienda social. Una exhibición con más de 40 productos expuestos como piezas de arte con su respectiva descripción, rematan con una instalación visual conformada por más de 2,500 metros de hilo tensado a 5 metros de altura, conectando así con los conceptos de translucidez, funcionalidad y verticalidad.
Diseño: Pentágono Estudio + Ivanka Alonso
Construcción: Lenom Posh Branding
Arte Visual: Pentágono Estudio
Ubicación: Expo Cihac, Ciudad de México.
Año: 2016
Fotografía: Pentágono Estudio