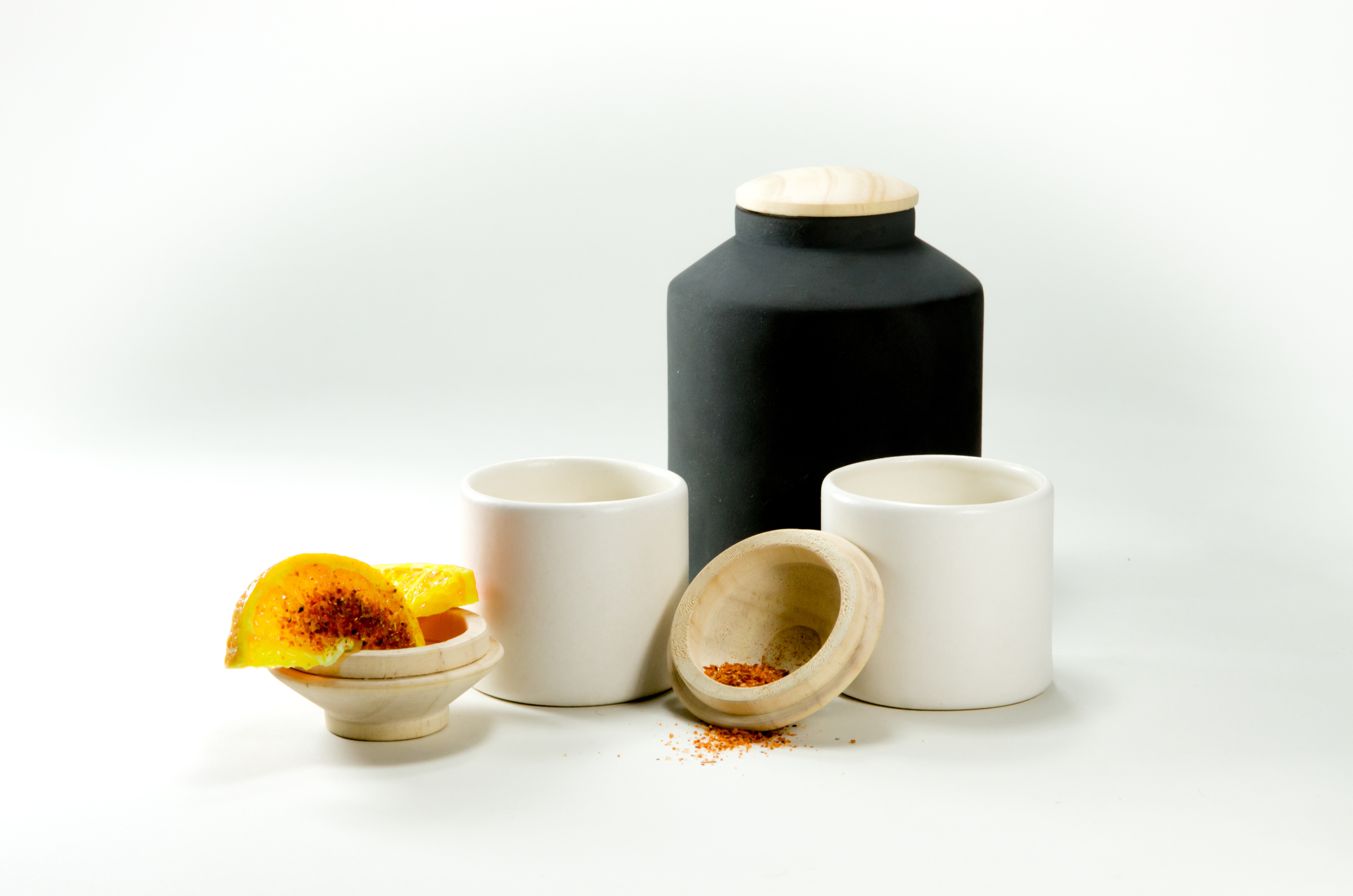 MEXCAL + CONTEMPORARY RITUAL
Mezcal is a traditional elixir from Mexico. The pre-Hispanic drink holds medicinal properties and entails rituals in which a connection with the gods is established.
Despite its growing popularity around the world, mezcal is still being served in common tequila shots, without outstanding its distinctive flavors and properties. Thinking about that we decided that such an iconic drink needs special containers designed for it, in order to generate new rituals for a public that requires different spiritual connections.

MEXCAL is inspired in the traditional water tanks from Mexico City. Transferring that aerial aesthetic from the rooftop to the tabletop.

The set is comprised of four 2 oz. shots and a 14 oz. jar completely hand made on ceramics and wood. The shot´s cap has a double function: between coaster when assembled to the bottom and a small container when inversely used for the worm salt and
orange ritual.

The shots are available in a variety of ceramic finishes and clays, with caps artisanally turned on a lathe over different kinds of wood like tzalam, walnut and pine.
MEXCAL is an exclusive design. Drink it straight.