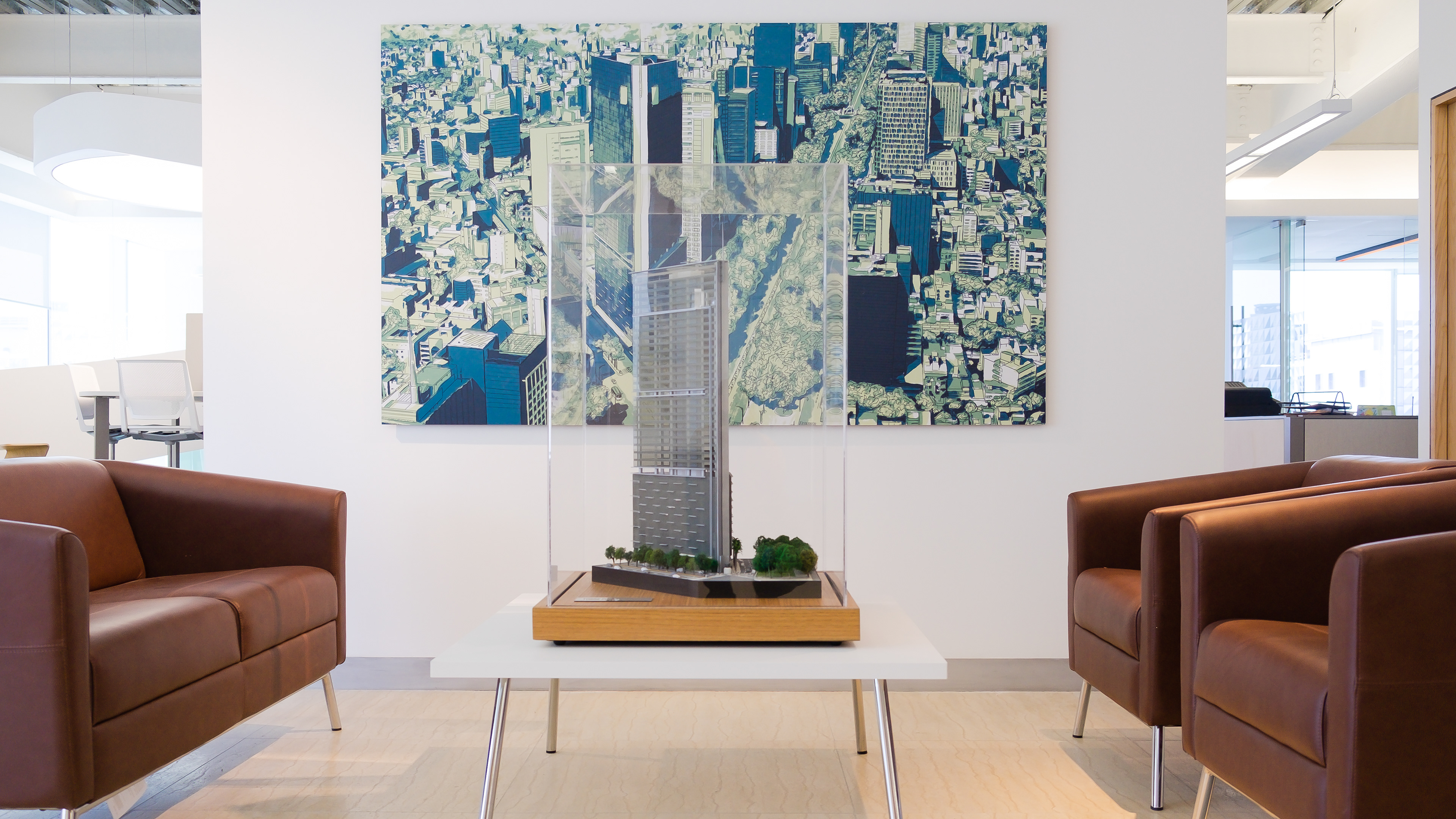 Reforma 180 is the first LEED Platinum certified construction in "Corredor Reforma" with 44,252 m2 for office areas and 900 m2 for commercial purposes. This skyscraper building has a privileged location and posses a diverse range of high-tech commodities like: an automated parking system, a raised floor distribution, a duo-vent façade, a pent office, heliport, skygarden, smart elevators, among others. Pentágono Estudio conceptualized on how to communicate all those features through a visual system in order to higher impact and reach potential clients.

Credits.
Architects:
ZVA Group / COSS Bodin
Interior Design:
spAce Arquitectura
Collaborators:
Paulina Ríos, Carlos Lizarraga, Homero Ruiz, Renato Flores.